In my 2015 expenses round-up, you saw that Food & Drink was my largest category of regular expense (24% of all that I spent in 2015).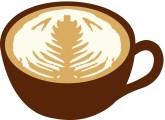 While I did spend more on the "Fun" category (28%), I explained that this was largely due to a massive Eurotrip I did over three weeks in September – the breakdown of this category is something like 95% holiday-related expenses (accommodation, flights, and also the "spending" in terms of food & drink, transport, etc.) Basically everything "holiday-related" from the day I jet off goes into this bucket (and not in the normal food & drink etc. categories) so I'm able to better classify and estimate how much my holidays end up costing me, all-inclusive.
With that being said, the Food & Drink category therefore only contains the regular "dining out or takeaway" food expenses that I make on a daily, non-holiday basis.
Let's take a look at how my spending spread out over the sub-categories:
A whopping 39% is lunch, most of it (as you'll see in the next chart) is work-related. I work in Bandar and food is way too accessible – and I'm not a morning person nor do I spend much time in the kitchen – so bringing food from home isn't an attractive option for now. I tried here and there in the past, but it's very difficult to eat a soggy haphazardly-made sandwich when there are far more appetizing (and freshly cooked) options just a stone's throw away from my building!
You might notice that my unshakeable coffee habit is responsible for 17% of my food and drink spending. That's more than breakfast (oopsie daisy) and more than double dessert *sheepish grin* (and I love dessert).
Fast food though, is at a pretty impressive 1% hey heyyyy. I don't really eat fast food, I don't like it. I'm not vegan, or gluten-free and I'm not about to harp on about the general grossness of fast food… I just rarely crave fast food and I don't find it appetizing. Worth noting that my definition of fast food for this category is the specific American-model type chain btw: Jollibee, McDonald's, KFC, etc. If I need a quickie meal, I might instead get a "cheap and dirty" rice-something from Babu's Kitchen, or even the nasi katok stall by my house (which wouldn't fall under the fast food category).
In terms of which aspects of my life make me spend the most on food:
As I predicted, my work lunches do appear to take up almost half of my food money. Myn's Buddy – that's my partner haha (I find the term boyfriend a little juvenile for my writing purposes. But I do refer to him as my boyfriend in real life 😛 ) – takes up almost 30%; so that's generally things like "want to grab an early dinner after work?" and the weekends that he spends driving me around the country getting me fed.
That's about it for my food & drink breakdown, what do you think – where does most of your money go?
As mentioned previously, I track my daily expenses on the (free!) Wally app on my phone and I highly recommend it. It's easy to use once you set it up and customize it, and the analysis/review it spits out is a great eye-opener. If you have alternatives that you'd recommend, I'd love to hear it 🙂